Physical MSX cartridge preoders are now live!
---
Fresh news from Matra headquarters as prorders for Relevo's Snowboarding limited physical editions have been just opened! Go get your MSX cartridge with your favourite box design, soundtrack CD and other goodies!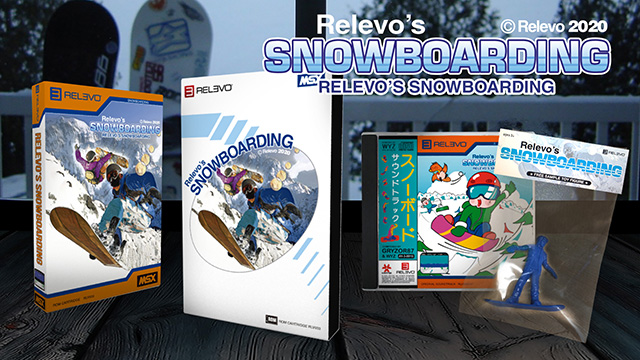 We celebrated our 11th anniversary by entering the MSXdev'20 with our all new 11th production for the MSX system! A tribute to those good old Konami titles from mid 80s such as Antarctic Adventure, Hyper Rally, Sky Jaguar and all those sporty games every MSX user loved.
There are different options for your preorder:
Now you have the chance to adquire this game on cartridge format: be fast, and get your physical cartridge before it's too late!
Get Relevo's Snowboarding