An MSX tribute to early Konami games!
---
We at Relevo decided to create this game as a humble tribute to Konami, trying to come up with a game featuring the same look and feel of those we still remember and play with a smile in our faces. We sincerely hope you enjoy playing Relevo's Snowboarding on your MSX or any other platform via an emulator!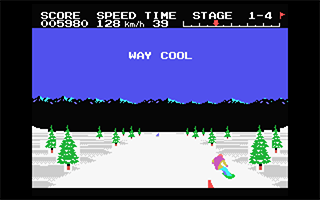 We've just revised our launch release with a new version that increases compatibility and corrects minor issues, go grab it now! Also, the full original soundtrack in MP3 format is available for download, featuring lots of bonus tracks from discarded work.
Do expect a physical version in MSX cartidge format! We are now trying to decide which design to use from the iconic Konami styles for those MSX games back then, so we opened a poll in our twitter account! Feel free to join the debate and vote for your favourite!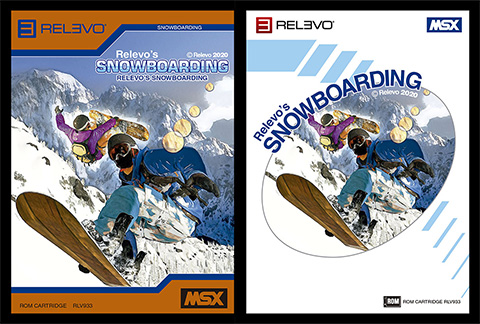 If you want to stay up to date with our games and future projects be sure to follow us on Twitter! Thank you all for your support!
Get Relevo's Snowboarding